Wondering why you'd want to visit Santa Barbara, and what there is to do here? We'll give you the lowdown; check out our list of ideas:
Top 28 Things to Do in Santa Barbara, California

Stearns Wharf is a Santa Barbara landmark dating all the way back to the year 1872. Nowadays it's the most popular tourist attraction in Santa Barbara, and there are plenty of things to see and do when you go there. It's a kid-friendly, pet-friendly destination, so feel free to bring your children and your dogs along for the trip.
2. Check Out the Santa Barbara Museum of Natural History Sea Center
As long as you're already at the wharf, you may want to stop in and take a look around the Sea Center, a facility that's an extension of the Santa Barbara Museum of Natural History. The center has interactive exhibits intended to educate, inform and entertain people of all ages.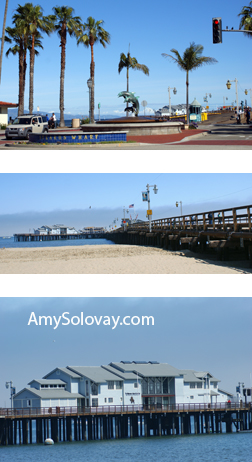 3. Go Shopping
Whether you're looking for fabulous jewelry, designer handbags, flattering cosmetics or trendy clothing, Santa Barbara is the place to shop. Like most of the rest of the world, Santa Barbara has succumbed in part to big-box-ification, but you will still find many unique boutiques and shops in the area as well. There's a diverse mix of merchandise available, from cheap souvenir t-shirts to high-end luxury cars and yachts. You have plenty of choices for shopping venues, including department stores, shopping malls, boutiques, and chain stores.

4. Swim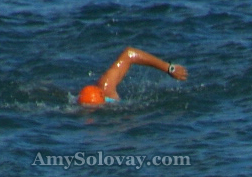 5. Surf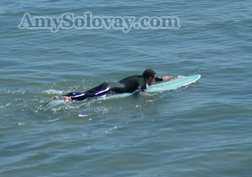 6. Sunbathe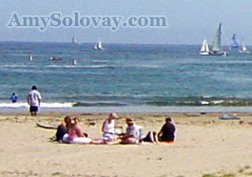 7. Paddleboard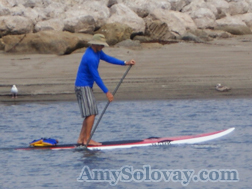 8. Kayak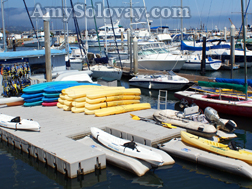 9. Kitesurf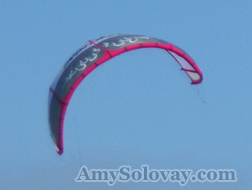 Wine and Dine:
10. Eat Out
Santa Barbara offers visitors a vast variety of culinary choices, from luxury restaurants all the way down to fast food. You'll find just about every kind of cuisine, including seafood, Mexican food, burgers, steaks, salads and more.
11. Drink Some California Wine:
Santa Barbara is one of the finest places on earth to enjoy a wine tasting session. Of course, California wine is first and foremost on the menu. Since it's local, it's plentiful and reasonably affordable (for the most part.) However, if you are a wine connoisseur, and you don't mind paying for the privilege, you'll be able to sample wines from all over the world.
12. Have a Picnic
Many of Santa Barbara's beaches and public parks have picnic facilities. You can pack a lunch, stay all day, enjoy the sunshine and a satisfying meal with your family or friends.

13. Visit the Harbor
There's always something interesting to see and do at the harbor. It's a great place to sightsee, shop, and people watch.
14. Go Sailing
If your dream vacation involves sailing away, Santa Barbara is a fantastic place to begin your adventure. Set sail for nearby ports, or faraway lands…
15. Stroll in the Botanic Gardens
You'll find an interesting mix of spectacular plants and ordinary, unassuming-looking plants growing side-by-side at the botanical gardens in Santa Barbara. This is because the botanic gardens staff is dedicated to the task of preserving California native plants, particularly plants that are native to the immediate area. They don't discriminate between plants based on eye-appeal; their mission is to conserve all the local varieties for future generations to enjoy.
The Botanic Gardens are a nonprofit organization. They also have been classified as a museum, and are accredited by the American Alliance of Museums.
Docent-led tours of the gardens are available to the public. The gardens are located on a 78-acre property in Santa Barbara.

16. Enjoy the Birds: Birding and Bird-Watching
Santa Barbara and the surrounding areas are a bird lover's paradise. Nearby Goleta is one of the few places left to spot a snowy plover, which is a rare endangered species. Visit the Coal Oil Point Reserve and Ellwood Beach to see beautiful birds including plovers, herons, gulls and many others.
17. Whale Watching
Santa Barbara is a fantastic jumping-off point for a whale-watching marine adventure. You can charter a boat, or hop aboard a tour boat and head out to sea in search of whales, dolphins, fish and other marine life.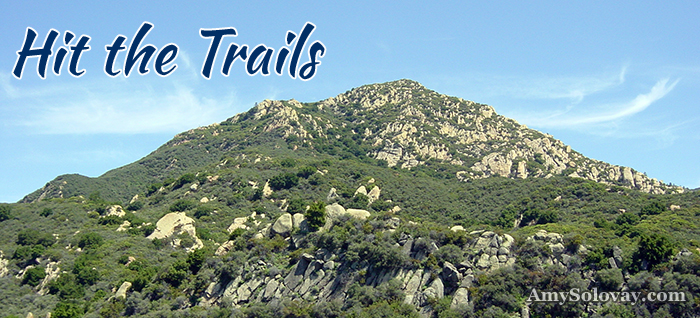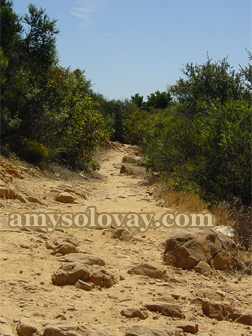 18. Go Hiking
Yes, Santa Barbara is an urban environment, but that doesn't mean you won't find amazing hiking opportunities here. Santa Barbara is home to numerous hiking trails with intriguing sights to see along the way, often including incredible views as well. Depending on the season and the trail you choose, you're likely to see an abundance of lizards, birds and other interesting creatures.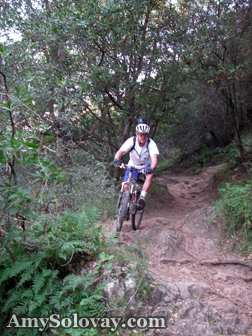 19. Ride Your Bike
Santa Barbara offers fun opportunities for biking of all types, and for bikers of any skill level. If you enjoy Cross country mountain biking, you'll be in heaven thanks to variety of different trails, from easy to challenging. For road bikers and beach cruisers, there are bike lanes at the beaches and alongside many of Santa Barbara's streets. There's even a BMX track available at Elings Park. So, if you're a cycling enthusiast, you'll want to either bring your bike with you or look into renting one. Either way, a fun cycling adventure awaits.

20. See Some Art
Santa Barbara is an art-friendly city, with much to offer art connoisseurs of every variety.
Every weekend, Santa Barbara artists and artisans gather by the beach to sell their work. You can browse through – and buy — their artistic creations, including paintings, drawings, photographs, hand-crafted jewelry, handmade clothing, accessories, cards, pottery, woodwork and other items. If you're looking for a gift that epitomizes the Santa Barbara experience, this is a great place to pick one up. You'll find an abundance of California landscape paintings; invest in one of these, and it will remind you of your time spent in Santa Barbara, long after you've gone home.
If curated art is what you enjoy most, you're sure to enjoy Santa Barbara's art museum and gallery scene.
Spanish Franciscans founded the Santa Barbara Mission all the way back in 1786, but amazingly, it's still a functioning place of worship today. It's also an official historic landmark, as determined by the US Department of the Interior National Park Service. Visitors can tour the mission museum, stroll through the rose garden, shop at the museum, or attend Mass.
22. Go Dancing
Santa Barbara is a hotspot for everyone from college kids to A-list celebrities. Whether you'd want a romantic getaway with your significant other, or rowdy bars to hop, you'll find plenty of possibilities. Some of the world's finest djs live and work in Santa Barbara, and SB is a popular touring stop for live bands of all genres.
23. Discover the Zoo
Have you ever seen a baby anteater riding around on its mama's back? Have you ever heard a lemur's blood-curdling screeching? These are some of the things we've experienced on previous Santa Barbara zoo visits. While we can't promise that you'll see exactly what we did, there's always something interesting going on at the zoo. We can promise you this: you'll find a fascinating variety of different birds and beasts, and the zoo also hosts events such as weddings.
24. Take a Tour
Want an experienced tour guide to show you around Santa Barbara? If so, there are plenty of opportunities to take tours.
25. Experience Fiesta and Old Spanish Days
If you plan to visit Santa Barbara in the summertime, you may want to plan your trip around the annual festival of Fiesta.
26. Go to the Library
Don't yawn. The library in Santa Barbara offers a busy schedule of intriguing, appealing events for everyone from kids to senior citizens. We recommend checking their schedule of events to see what will be happening on the dates you'll be in town; you might be surprised at all the fun things you could see, do and learn at the library here. You never know what you might find — perhaps a live concert, perhaps a juggling act, perhaps a book signing or a thought-provoking workshop on a topic you're interested in. The library hosts annual comic book swaps and all kinds of other events.
27. Go Skateboarding
Santa Barbara is home to an amazing skateboarding park.
28. Get Married
Santa Barbara is a favorite destination for a romantic wedding. There are many beautiful settings in and around Santa Barbara County where brides and grooms can exchange vows, and celebrate the start of their new lives with their friends and loved ones.
So there you have it: My picks for the top 28 things to do in Santa Barbara, California. I hope you get a chance to experience a whole bunch of these fun things, if not all of them. Have fun out there!
References
This page was last updated on 4-22-2019.